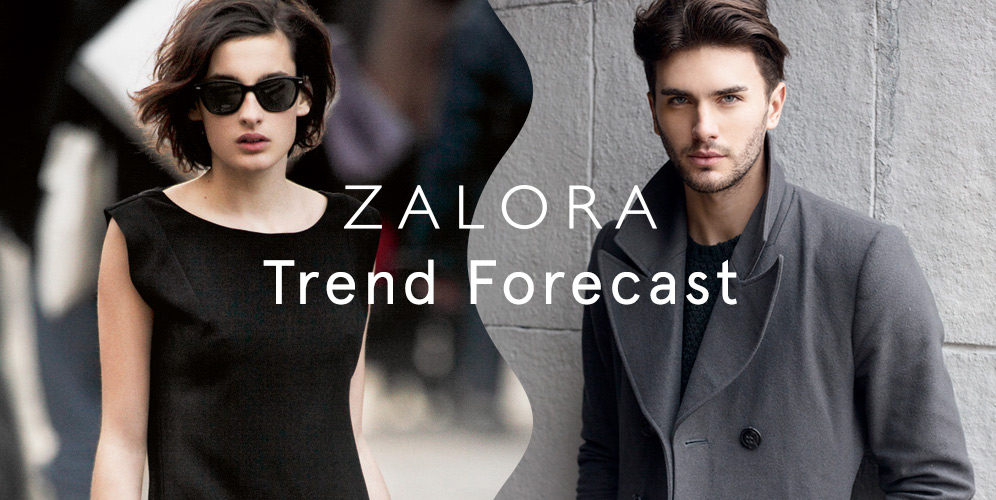 If you're fretting over what to wear next season, let your styling worries end here. With ZALORA's timely trend forecast, your wardrobe is set. Prep for the upcoming season with the latest runway designs set to take over the racks. From leather to lace, brogues to stilettos, find out what's trending and stay ahead of the fashion pack with updates here!

2016 SPRING/SUMMER
As temperatures soar this spring/summer, stay cool with light breezy sheer fabric, or get in the mood with punchy brights and edgy graphic prints to perk up your long, hot days. Timeless denim remain in style, but you can dial yours up this season with sophisticated silhouettes. Otherwise, embrace your girly side with dreamy lace and sequin embellishments.

2016 FALL/WINTER
Fall and winter are generally characterised by a darker colour palette. Little surprise that greys and graphic black-and- whites are having their moment in the spotlight. If you're planning to go bold and loud, this season, add a lush, dramatic touch with metallics and fabrics like velvet to your look, or add regal renaissance elements for extra flair.

2016 SPRING/SUMMER
Menswear takes on a dramatic flair this season, with oriental motifs, Cuban collars, and headwear to accentuate an outfit. The runway also saw various shades of grey and blue (you can't go wrong with these classic colours, after all) taking centre stage. Be it cerulean-blue or gunmetal-grey, a touch of these put you firmly in the now.

2016 FALL/WINTER
With sports luxe trending for several seasons now and showing no signs of stopping, it's only a matter of time before menswear got on board this trend as well. Aside from tracksuits and pants, fall/winter 2016 also sees military styles and checked prints in vogue. For a bold pop of colour, you can also turn to royal reds and blues to spruce up your fall/winter outfits.