REACH OUR LARGE
CUSTOMER BASE

PERSONALIZED SHOP
Create your own shopfront
and set your own prices

INTUITIVE SELLER CENTER
Control pricing, create content &
monitor performance

TAKE YOUR BUSINESS ONLINE
More than 8 in 10 consumers have
made a purchase over the internet

COMMUNITY ENGAGEMENT
& MARKETING EXPOSURE

MULTIPLE SECURE PAYMENT
METHODS AVAILABLE

FAST AND RELIABLE
DELIVERY SERVICES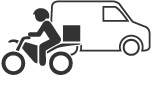 LEARN FROM OUR FASHION
EXPERTS AND DATA SCIENTISTS

IT JUST TAKES 4 SIMPLE STEPS:

1. SET
YOUR SHOPFRONT
Create and upload your
brand logo and banners

2. TAKE
A PHOTO
Snap a photo of your
item in good lighting

3. UPLOAD
YOUR ITEM
Set your price, stock level &
write a compelling description

4. RECEIVE $$$
& SHIP YOUR ORDERS
You'll be notified when your item
is sold. Pack your item and send
it out!
LEAVE YOUR DETAILS TO RECEIVE YOUR STARTER PACKAGE.
We will get in touch with you within 7 days.
THE FIRST 100 SIGNUPS
RECEIVE A FREE
CONSULTATION WITH ONE OF OUR STRATEGIC
MARKETPLACE ADVISERS.
ZALORA SG Marketplace
Here at ZALORA Singapore, we not only seek to give our customers the ultimate online shopping experience, we are also constantly on the lookout for great brands to offer them greater variety. With the ZALORA marketplace, we aim to gather a diverse collection of local, regional and international brands and shops that will make shopping in Singapore more exciting with more options.
Merchants, if you believe your brand has what it takes to become the next H&M or Topshop, if you wish to bring your brand of shopping experience to your customers and spice up the local online shopping scene by bringing to it different trends and styles, fashion, beauty and lifestyle products, here's your platform!
You get to create your very own personalised shop front, set your own prices and basically own a shop virtual space here on ZALORA! And that is just the beginning. As a shop owner here, you get to enjoy greater exposure to a larger marketplace, a wider clientele and get your shop name out as you get access to our massive user base. In this virtual town, you will receive direct customer feedback and get to keep your customers in the loop on your latest deals, sales, and promotions – opportunities for community engagement will be as high as owning a physical shop! The cherry on top, however, has to be the opportunity to interact with and learn from ZALORA's own team of fashion professionals on how to take your business further and source for cutting edge trends to maintain your relevance in the fashion scene.
Marketplace Singapore – Sell your clothes
Aside from the customer and fashion expert database, another plus about ZALORA is the fast and reliable delivery services we offer, so you don't have to worry about your goods being sent to your customers on time. We also accepts multiple modes of payment just for customers' greater convenience.
So get started and register as a merchant with us! Together, we can make Singapore's shopping scene an even more vibrant one.