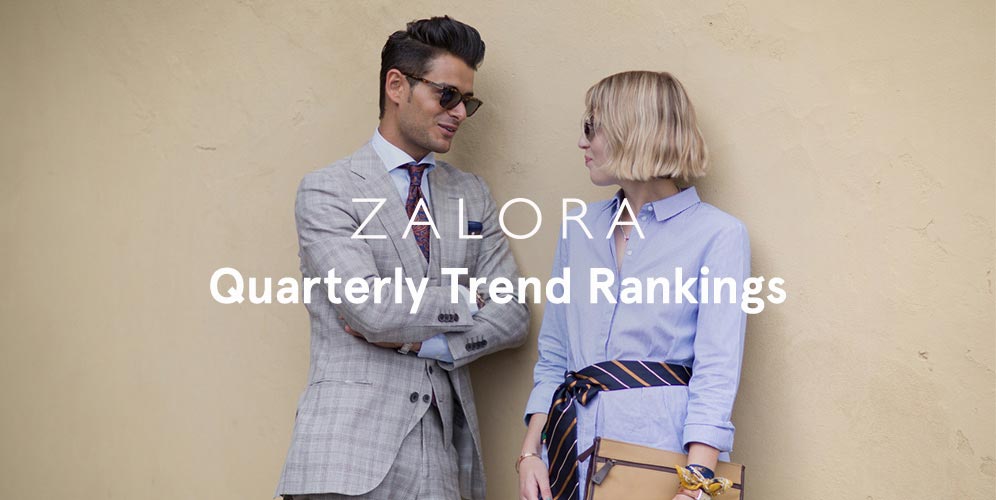 From runways to the streets, fashion catalogues to style blogs, there's a plethora of trends for everyone. But any fashionista worth their salt would be in touch with the latest trends each season. If you're wondering if shift dresses or loafers are still in vogue, here's where you can find out. Which items dominated the charts this season? We crunch down on our data and present to you the bestsellers for each quarter with our up-to-date rankings. Now you won't ever have to miss out on what's trending this moment.
2018 Quarter 01

While dresses reign the charts this season, as before, you're taking it up a notch with elaborate details such as lace, pleats, ruffles, and peplums. Nothing like an updated classic to spruce up the closet, we say!
Lace Panel Fit & Flare Dress
Pleated Dress
Sleeveless Box Top
Printed Shift Dress
Wrap Dress with Ruffles
READ MORE ON THREAD >
2018 Quarter 01

While the fall/winter season had seen an evident preference for tailored pants and formal shirts, this season, menswear takes a more casual turn, with skinny jeans, cargo pants, and shorts taking centre stage.
Skinny Denim Jeans
Poolboy Shorts
Cargo Pants
Dri-Fit T-Shirt
Cuffed Pants
READ MORE ON THREAD >