Spend $100 or more per order from
1 Mar 12pm - 8 Mar 12pm
and stand to win a
pair of tickets to Seoul worth $1400
!

Meet Our Style Insiders
From managing directors to fashion designers, meet the team and shop their picks!
BEHIND THE SCENES
Watch what went on behind the scenes to make this birthday campaign come alive! Explore, laugh & join our style insiders on the celebratory fun!
Birthday Surprises Unveiling Weekly
Stay tune for next weeks exclusive brithday edit with exciting prizes to win!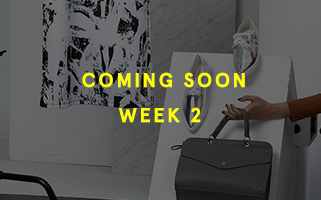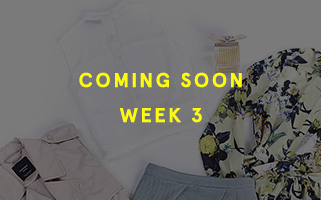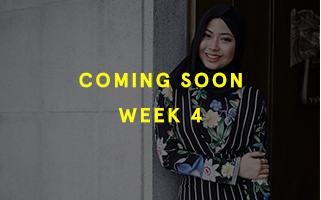 The Insider Scoop
Things are about to get REAL. Read more about our insiders as they
share style & beauty inspirations & juicy ZALORA secrets.
ZALORA Anniversary Singapore
ZALORA turns four this year! We could not have gotten this far without our customers and loyal fashionistas who have stuck with us. You have grown with us and joined in on our fabulous fun throughout the year! As the leading fashion destination in Asia, we are constantly striving to deliver nothing but the latest trends to you, through convenient methods. To thank you for being with us, we are throwing the biggest birthday bash! That is right, check out how you can get the coolest styles inspired by our very own ZALORIANS - the insider scoop on how to get their look is up for grabs! For the month of March, keep a lookout for discount vouchers and enticing deals. It is just one of the many ways we want to shower you with our gratitude for supporting us this far. This year's birthday celebration is guaranteed to be bigger than last year. Do not miss out on this!
Join ZALORA Fourth Birthday!
If there is one event you should look forward to this month, the ZALORA birthday bas should be it! we have on offer the latest collections for both men and women clothing! Check out the lookbook of our most stylish people in ZALORA. Get the scoop on their inspirations, beauty secrets and not forgetting the juicy gossip in town. Apart from that, every week we will be unveiling surprise prizes and you could be the lucky winner! Want to know how you can get your hands on them? Check back with us! In the meantime, go crazy shopping on our tantalising birthday deals now!
Shop ZALORA Birthday Online Promotion at ZALORA Singapore
Want to know how to not miss out on all the fantastic deals and special privileges? Sign up on our website now subscribe to our newsletter! All the latest fashion-related news will be sent to your emails so that you are dressed in nothing but the best! To our valuable customers, thank you for being our loyal and sharing in our love for fashion since the beginning. Celebrate with us this year and join in on the fun online!