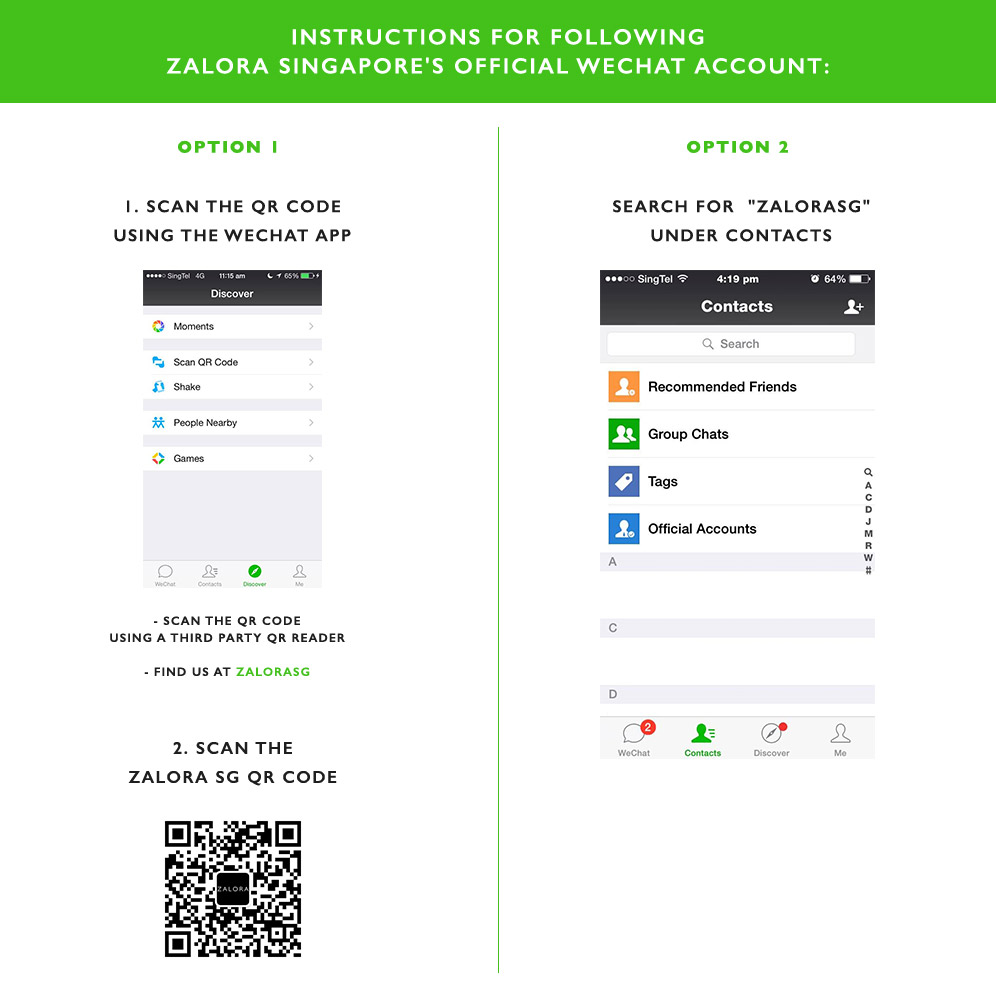 ZALORA Singapore WeChat Official Account
With an extensive selection of over 500 local and international brands available, ZALORA is currently Asia's one-stop leading online fashion destination for all your fashion needs. So get fingers ready and be spoiled for choice when you go through our seemingly endless collection of apparels, shoes, bags, accessories and many more!
At ZALORA, we believe that fashion is for everyone so we are constantly bringing in new brands, ensuring that you are equip with the latest trends and are at the forefront of fashion with amazing and impeccable style. With us, you will definitely be able to find something that will enable you to express both your personality and attitude. So shop with us and unleash your inner fashionista anytime anywhere!
ZALORA SG is on WeChat !
Other than the regular instant text messaging, there are now many messaging apps that are made available for free such as WeChat and many more which has more function as compared to regular text messaging. Such functions include hold-to-talk voice messaging, group messaging, sharing of photographs and videos.
ZALORA now has our very own WeChat account and all you have to do is follow these simple steps and you will be up-to-date with all of ZALORA's news. You can follow us just by searching "ZALORASG" under contacts or you can scan a QR code using WeChat's QR code scanner or a QR code scanner app!
What are you waiting for? Download Wechat today and keep in touch with ZALORA Singapore for all your fashion updates!