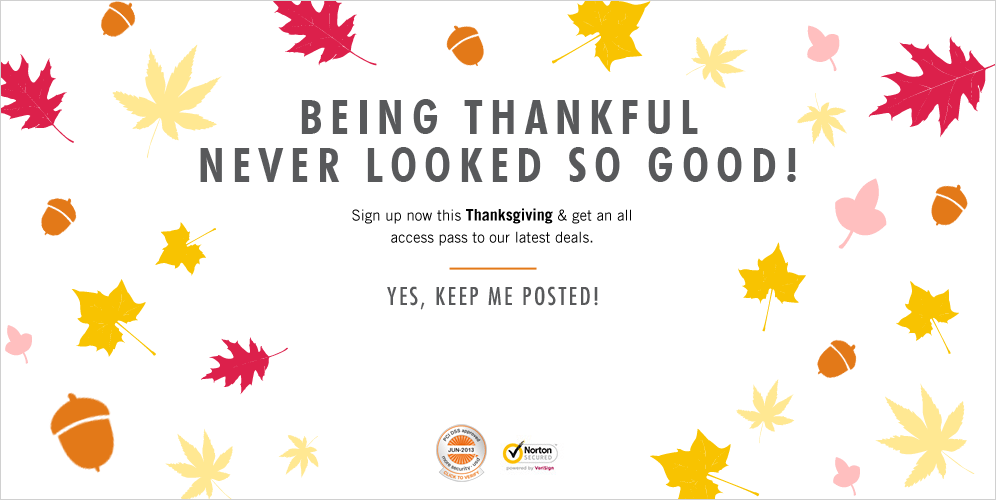 Thanksgiving, Singapore Style
With the irresistible offerings at ZALORA this Thanksgiving, there is much to give thanks for.
Falling on 28 November this year, Thanksgiving is a national holiday celebrated mainly in American and Canada as a day of giving thanks for the blessing of the harvest and of the following year.
In 1863, Abraham Lincoln declared that the fourth Thursday of every November is a national day for giving thanks for the autumn harvest, and George Washington officially declared it as a national holiday in 1789.
Thanksgiving in America is now observed on the fourth Thursday of November and the second Monday of October in Canada, but is also celebrated in other parts of the world, such as Germany and Japan.
The celebrations are typically carried out in vibrant fashion, by feasting – traditionally on turkey, pies and cornbread – and community get-togethers.
This harvest festival is thus also affectionately dubbed "Turkey Day". And even though it is not a widely observed tradition in Singapore, there is nonetheless much to appreciate about the meaning behind it.
It's a great occasion to show your gratitude to every important person in your life – everyone loves to be appreciated!
So apart from getting together with friends and family this Thanksgiving, why not also show your heartfelt gratitude to them by showering them with gifts from ZALORA.sg?