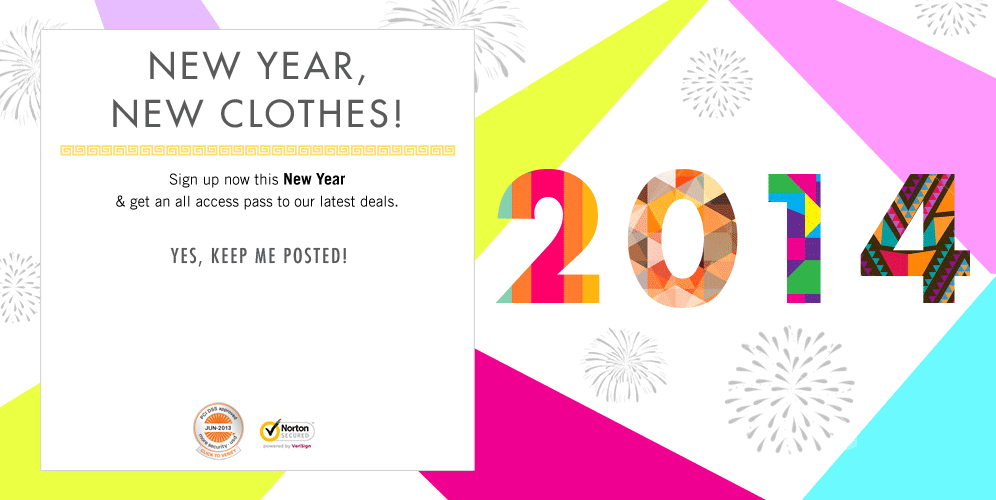 New Year, New Look
So, we've made it to the end of 2013! What better way to begin 2014 with a bang than party hard to celebrate the New Year?
Whether you're looking forward to a wild night out at a beach bash on Tanjong Beach or a cosy gathering with friends and family, make it unforgettable by looking your best.
Here at ZALORA, we believe there's always reason to go shopping, and New Year's is quite possibly the best occasion all year to dress up.
Feeling uninspired making your New Year's resolution? Not if you add spring cleaning your wardrobe to the list.
Stock up on basics like LBDs and blue jeans, or introduce new styles (bold prints, colour blocking, anyone?) you were too shy to try out previously.
ZALORA gives you plenty of reasons to give your closet an overhaul. With the latest spring/summer offerings, you'll be well-prepped for 2014.
Now that's one resolution you can be sure you'll keep.