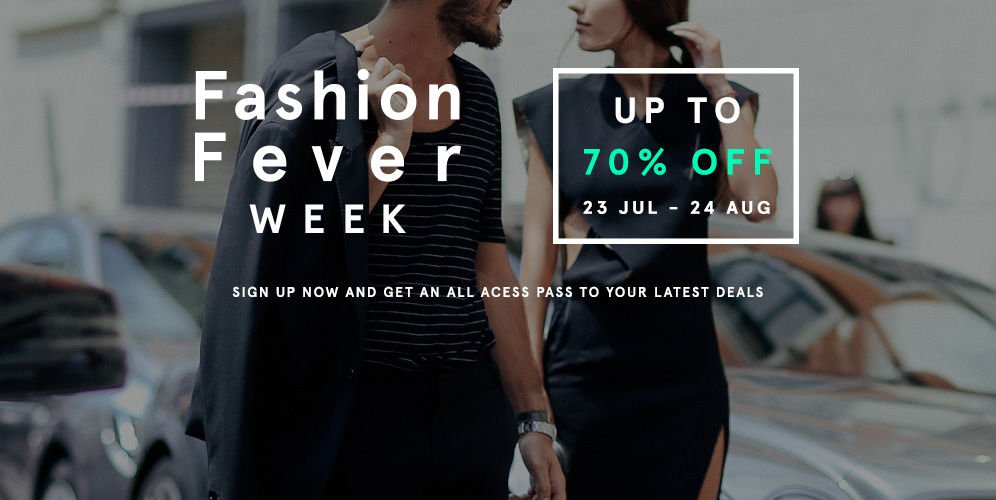 Great Singapore Sale 2016
It's that time of the year again! The best Singapore shopping sale is finally here - The Great Singapore Sale, when all shopaholics flock to the malls for the best bargains. Anticipate the best discounts – 30%, 50% and even 70% - off the original prices. Created by the Singapore Tourism Board, this yearly affair is an effort to boost the local tourism scene. Over the years, it has grown to become a world-renowned event, acknowledged by international news networks and travel guides like CNN and Lonely Planet respectively. Many brands have come on board, be sure to be spoilt of choice with the wide variety of local and international brands. It is definitely the biggest shopping sale in Singapore!
Shop Online at Great Singapore Sale
Such big affair usually means it will be jam packed with people, if you want to avoid the crowd, don't worry! ZALORA will be joining in the fun as an online shopping destination this Great Singapore Sale 2016. Our Great Singapore Sale promotion includes irresistible deals from local and international brands alike. Keep your eyes peeled for our menswear, womenswear, accessories and many more.
Great Singapore Sale Deals
To give you the most enjoyable sale experience ever, there will be an extensive variety of brands here at ZALORA that will be going at the best prices. You are definitely in for a treat! Big names like Mango, Timberland, River Island and our very own ZALORA line will be available at prices that are worth shopping for. You wouldn't want to miss out on the best sale in Singapore!