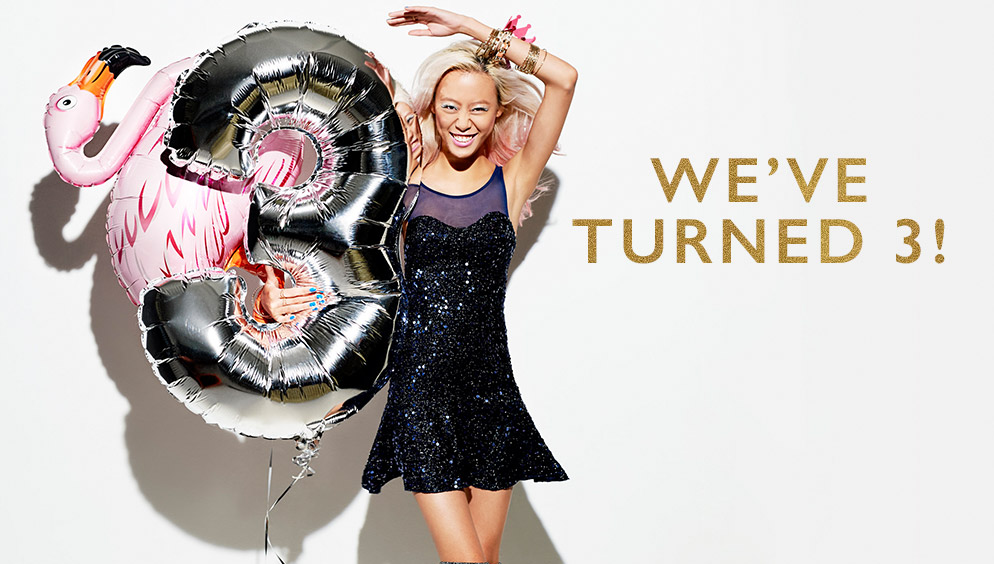 ZALORA IS THREE!
As Asia's leading online fashion destination, ZALORA is serious about redefining the boundaries of online fashion throughout the region by providing the very best in terms of styles, trends, innovative technology and customer service. Founded in early 2012, ZALORA is three this year and continues building a strong presence in the South-East Asian region, including Singapore, Indonesia, Malaysia and Brunei, Thailand, the Philippines, Vietnam, and Hong Kong. Our passion for fashion and dedication to our customers is the cornerstone of everything we do. We aim to be the number one online High Street fashion retailer in Asia, and to do so we put fashion and service at the forefront. This means we are constantly seeking new ways to enhance your shopping experience. We offer not just the leading fashion brands alongside our private labels that span women's wear, menswear, footwear, beauty and accessories, but also style advice and the latest news updates on fashion trends so that your shopping experience is an easy, fuss-free and intuitive one. Just look at our 30-day returns policy, speedy delivery and multiple payment methods for proof.
Our site offers access to over 500 local and international brands including River Island, Nine West, Swarovski Elements, Steve Madden and other favourites, as well as more than 130,000 products across the region. Driven by our love for fashion and design, we also came up with our exclusive private label, ZALORA, which was designed and developed in-house by an international collective of designers and buyers based in Singapore.
During this birthday month, ZALORA will be launching a host of exclusive deals, promotions, and sales just for you! This includes the Bundle Birthday Campaign, where you get one item free upon buying three. Shopping's online revolution has just begun, and in our third year of making that change, we are going bigger and better to make our name as Asia's one-stop shopping destination.