DON'T HAVE AN AMERICAN EXPRESS CARD?
Apply for a new American Express Card by 30 June 2018 and receive an S$80 ZALORA gift card upon first spend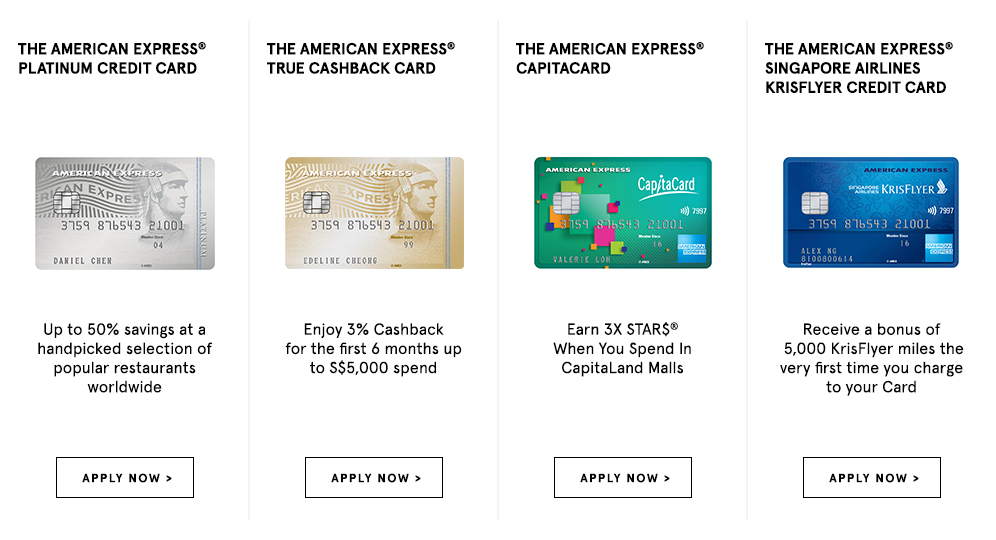 Take an extra
20% off
– Use code:
AMEXSPREE20
Minimum spend S$120.
Enjoy additional
S$5 off storewide
with a minimum spend of S$150
Limited to the first 100 customers only
Take an extra
15% off
– Use code:
AMEX2018
Minimum spend S$100.
Terms and Conditions: Promo Code 'AMEXSPREE20' is valid from 9 April 2018 to 30 June 2018. Promo Code 'AMEX2018' is valid till 31 December 2018. Payment must be made with American Express Cards issued in Singapore by American Express International Inc, excluding American Express credit cards issued by DBS Bank Limited, United Overseas Bank Limited and Citibank Singapore Limited. Only one Promo Code may be used at a time. The Promo Codes may be used on
www.zalora.sg/
only and must be entered upon checkout to be effective. The Promo Codes do not apply to items sold by sellers as set out at
www.zalora.sg/faq-sellers/
. The Promo Codes are valid for one use per customer only. The Promo Codes do not apply to certain excluded brands as set
www.zalora.sg/faq-non-sale/.
The Terms of Service set out at
www.zalora.sg/terms-of-service/
shall apply to all uses of the Promo Code. ZALORA reserves the right to amend these terms and conditions or to cancel the Promo Codes at any time. View full terms and conditions of the S$80 ZALORA Gift Card at
https://icm.aexp-static.com/Internet/IntlHomepage/pdf/zaloratnc.pdf
.