When you think of Raya, the first thing that usually comes to mind (right after the food, of course) is the age-old: "What am I going to wear this year?" There's always so much to take into consideration when deciding your Raya look -- is there a family colour theme? Do I want to go printed or plain? What about embellishments -- sequins, embroidery, floral appliqués? Everyone wants to look their best come Raya morning, especially for your #ZALORAYA2020 OOTDs on Instagram.

However, as stressful as this might be, the good news is, you're now no longer subjected to just baju kebayas or kurungs. Yes, if you're someone who wants to stand out from the crowd (and in your family photo), you can now opt for Raya outfits with a twist. Introducing 'The New Traditional' -- think modern elements integrated into usual Raya silhouettes and pieces that can be worn well after the festive period.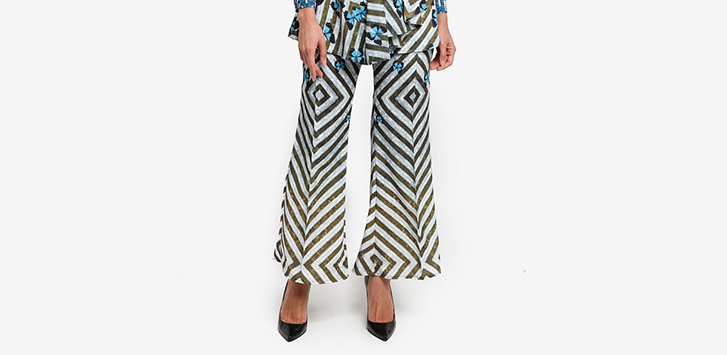 FK by Farah Khan Rania Pants Set
Were you ever one of those girls whose grandma would always tell you to sit like a lady, especially when in your baju kebaya? We all know how uncomfortable being in a form fitting skirt can be (especially after all the festive feasting), so now you can rest easy by going with pants instead! For extra comfort and ease of moving around, this FK by Farah Khan pants set is a well-worth investment.
Shop Now >
Ezzati Amira Beaded Hawaiian Pareo Dress
Dresses are always a must-have in your closet as they're so easy to just throw-on-and-go. This Raya, look forward to having the same peace of mind by choosing a pareo dress like this Ezzati Amira number for a tropical-inspired modest look that does not skimp on comfort.
Shop Now >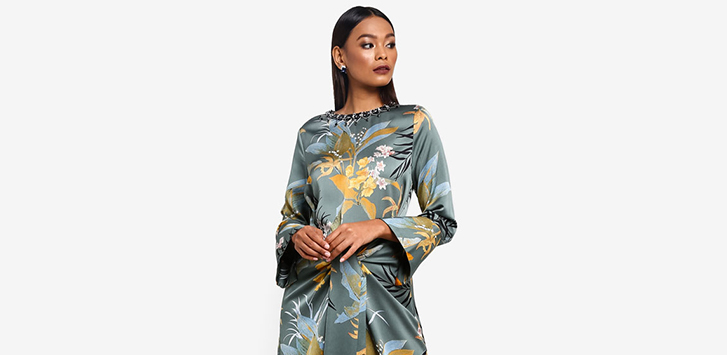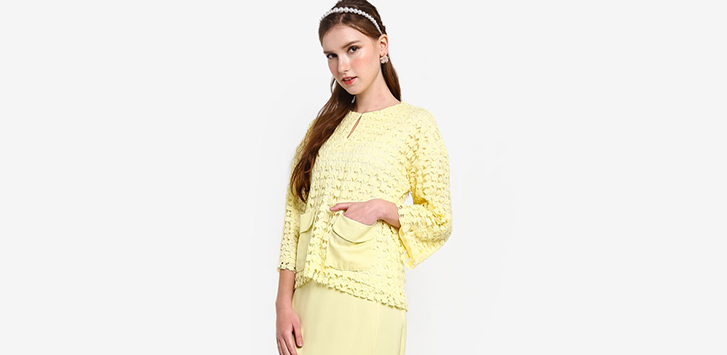 Lubna Lace Kurung Kedah
Fact: the only thing better than a great look is one that has pockets! Relive the joyful moment when you realise your skirt/dress has pockets with this sunny Lubna baju raya, perfect for storing Raya packets, sanitiser and for an effortless hand-in-pocket OOTD stance.
Shop Now >
Zalia Lapel Peplum Kurung Set
While it's always exciting to shop for your baju raya, sometimes it might give your wallet a bit of shock when you feel like you're spending a lot on a look you can only wear once or twice. To get more bang for your buck, go for a Raya set that you can use as separates, even once the celebrations are over, like this Zalia peplum top that could easily become a workwear staple.
Shop Now >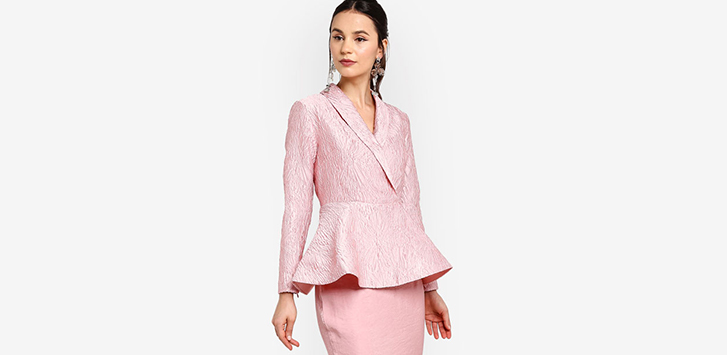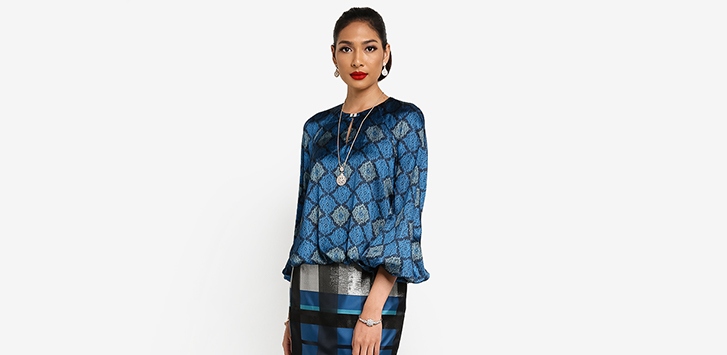 RIZALMAN for ZALORA SARI Balloon Sleeve Top Kurung
If you're looking for something unique but not too out-there to ensure no disapproving looks from your more old-school relatives, shop for a piece that combines traditional elements with modern tailoring. This Rizalman for ZALORA set which features a songket-like printed bottom would be a familiar option but thanks to the balloon sleeves, is still serving a little something extra.
Shop Now >