Solid Color Green

Ray-Ban Justin sunglasses may just be one of the coolest looks in the Ray-Ban collection. Inspired by the iconic Wayfarer sunglasses, this style has been redesigned with slightly larger rectangle lenses to really give it that extra edge. These sunglasses are bold, fun and unforgettable - tempted yet?

- Asian fit
- Nylon frame
- Solid tinted lenses
- Moulded nose pads
- Branded arms with curved temple tips
- 2 years warranty
Delivery estimate
11th to 13th May
Delivery information for
Singapore
View
{"size":{"opt-Asianitem-0":{"skus":{"RA370GL71GOQSG-824336":1}}}}
{"RA370GL71GOQSG-824336":15}
false
Only --number-- item in stock
Only --number-- items in stock
Currently available
Product not available
No stock available
All sizes available. Low in stock
All sizes available
Only --number-- sizes available. Low in stock
Only --number-- sizes available
1 size available. Low in stock
1 size available
Share
2 years Limited Warranty against breakage.

Ray-Ban warrants their sunglasses against breakage die to defects in material and workmanship for two years from the date of purchase. Scratched lenses are considered normal wear and are not covered under warranty.

For general information on your product, please contact the Consumer Warranty/Repair Center: consumerwarranty@luxotticaretail.com.
A service representative will be happy to assist you in identifying your Ray-Ban product and determine the best course of action for your warranty/repair claim.
| | |
| --- | --- |
| SKU (simple) | RA370GL71GOQSG |
| Colour | Black |
| Frame Shape | Rectangle |
| Frame Color | Gray |
| Lens Treatment | Solid Color |
| Lens Color | Green |
| Model Name | Justin RB4165F 601/71 54-17 |
| Temple Color | Black |
| Material | Nylon |
Frame Shape: Rectangle
Fitting Lens-Bridge: 54 16
Temple Length: 145
Fitting: Asian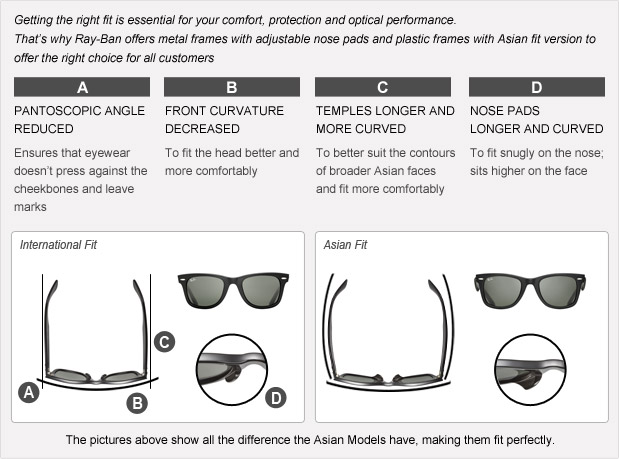 - Enjoy the flexibility of our 30-day free returns policy (7 days for Pre-Loved items)! Simply pack the item, with its original packaging and tags, into the ZALORA delivery package and drop off the package at any SingPost counter or POPStation, or opt for our return pick up service instead!
- Only for returnable Lifestyle category items, returns are only applicable if the product is in its original packaging with tags, unopened, and unused.
- Any additional items delivered with your order (i.e. product tags, dust bags, branded boxes, and/or gift with purchase) must be returned together for the refund to be processed successfully. For items sold by Sellers, please include the item(s) invoice as well.
- For more details, please visit our FAQs here! Should you have any questions regarding this product, please feel free to get in touch with our friendly Customer Service Team here.
Delivery information for
Singapore
Regular Shipping
Delivery by:
11th to 13th May
Free shipping when you order above S$ 50.00 for items sold by ZALORA
Express Shipping
Delivery by:
Next working day with Express Delivery when you order before 7.45PM.