IMPORTANT ANNOUNCEMENT
We would like to inform you that ZALORA will officially discontinue issuing NTUC LinkPoints for the NTUC Plus! Rewards Programme on ZALORA on the date of 6th June 2020. The transactions made on or before 6th June 2020 are still eligible to earn LinkPoints and your earned LinkPoints will be credited to your account by 31st August 2020. If you have any questions, please get in touch with
ZALORA customer service
via live chat or online contact form.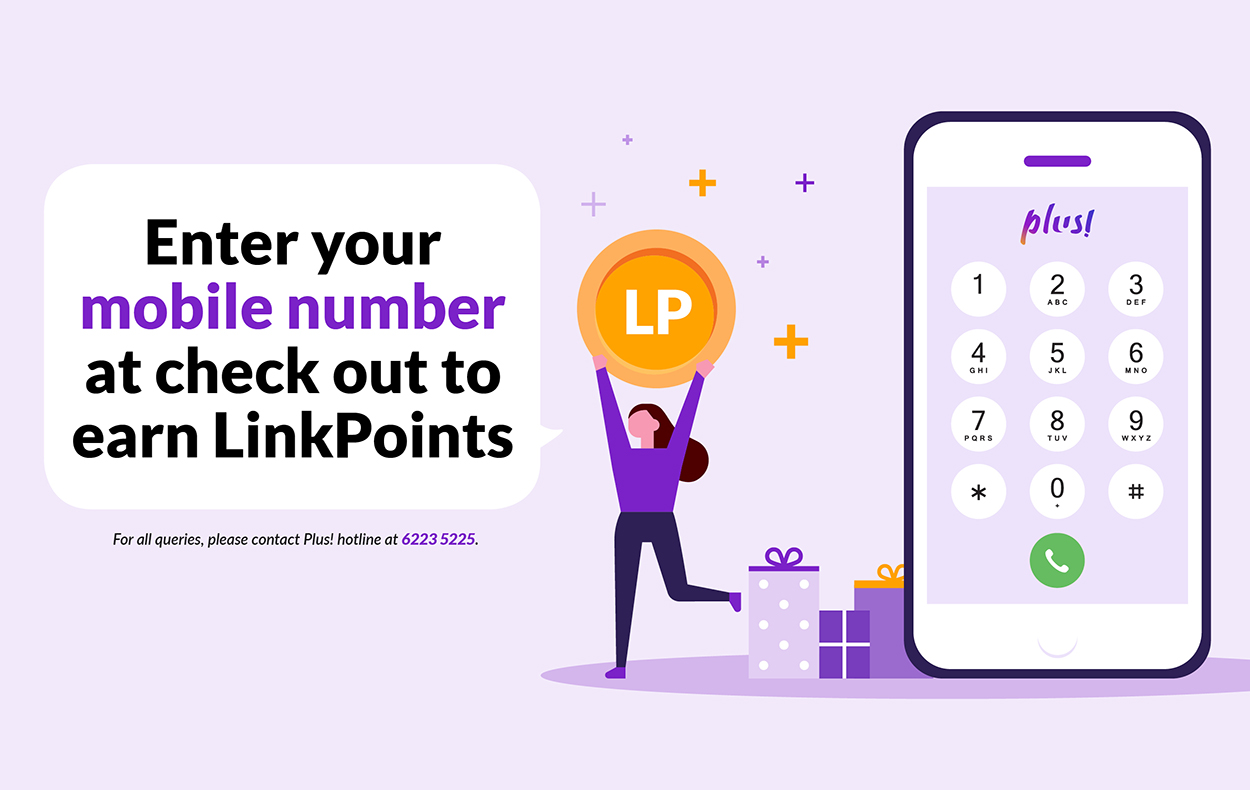 Receive your LinkPoints!
Points will be credited within 8 weeks
Terms and Conditions: Customers will only earn points for what they spent on ZALORA, excluding discounts, taxes, shipping costs, cancellations, returns and exchanges. Furthermore, the amount spent will be rounded down to the nearest multiple of S$2 when calculating the amount of Plus points to award.
Please enter your mobile number as a membership identifier, we will not entertain any requests to credit Link points if any other identifier is used.
Please note that the Link points will be credited within 8 weeks.
ZALORA reserves the right to vary, delete or add to any of the terms and conditions (wholly or in part) from time to time without any prior notice to participants.