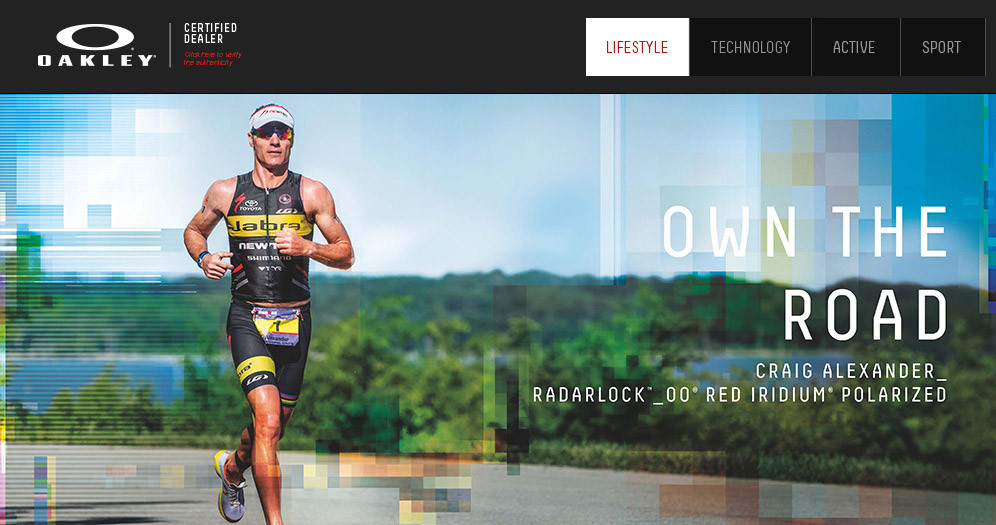 SHOP THE COLLECTION
Fives Squared Sunglasses
$199.00
Twoface Sunglasses
$299.00
Frogskins Sunglasses
$219.00
Scuderia Ferrari Style
Switch Sunglasses
$419.00
Scuderia Ferrari Jupiter Carbon
Polarized Sunglasses
$739.00
Oakley Singapore – Sunglasses
Created for world-class athletes, Oakley was made for those who see limits as a possibility of another challenge. This American company dedicated themselves to elevate physics to the level of art in their sunglasses. With the technologies that they use, their products transcend sports to enhance the lives of consumers all over the world today. Generic accessory became vital equipment when Oakley's founder created the world's first high performing eye-wear. Through the years, athletes made full use of the breakthroughs made by this company. Today, not only are they high performing eye-wear, they are also fashion statements. Oakley Singapore delivers these products right to you and never will you miss out again.
Fashion Sunglasses by Oakley For Men and Women
True to its nature, one sportsman who uses Oakley eyewear for both sports and fashion reasons is Shaun White. The pro snowboarder is usually seen wearing these amazing sunnies on the go. And why wouldn't he? With its iridium lenses, protection is on a high. Vanessa Hudgens is also riding on these rad glasses. She may not be a pro snowboarder, but she is a pro fashionista. From Oakley's square frames to polarized lenses, it is no wonder they are used as fashion necessities!
Shop Oakley Sunglasses at ZALORA Singapore
Don't wait for the sale, shop online for Oakley Sunglasses today. Available at ZALORA Singapore, you can now ensure that your eyes can get the UV protection it needs with the wide array of Oakley eye-wear available. Enjoy also free home delivery with ZALORA Singapore. Online shopping is never this awesome. Free delivery is available when you spend above $40. Payment methods like cash on delivery and a 30-day return option is available for hassle-free shopping, so shop with us today!